Data Warehouse Management Systems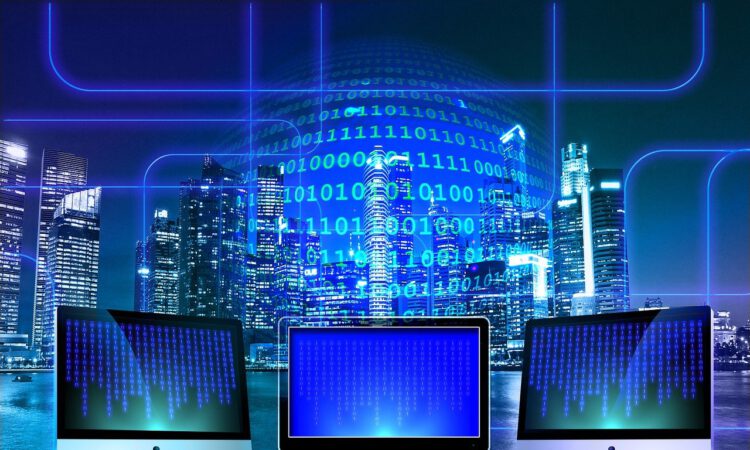 Image by Gerd Altmann from Pixabay
At the start of this present year we started a promotion to once more make data the biggest market of the data center. We genuinely believe that your data is designed for whatever function you would like, not locked up in purpose-built silos, e.g. one for BI evaluation, one for functional methods, and so on. Our concept of a 'Data Centered Data Center' is a big action towards that — all data in one spot, delivered since it's required for whatever purpose.
But also for most companies which tough. It is really not that anyone previously wished data to-be place in the part, nevertheless the relational DBMSes which were relied on for more than three decades managed to make it better to place applications during the center of information centers. Ironic, right? Piles of infrastructure had been created to support solitary applications or siloed warehouses of information, considering that the dependence in one schema made other things darned near impossible.
In the past few years we've seen signs of change. Our clients had been creating aside functional information warehouses, and succeeding at it. These methods tend to be transactional and functional to enable internet sites, e commerce and other programs – while at the same time are also useful for analytics and storage of countless data. So when we say lots, after all 50TB or maybe more – we now have customers that working systems with 100's of TB, one also bigger than 500TB.
And, however, Gartner, the keeper of such understanding as "how numerous companies are using a functional information warehouse, " states it is extremely few. Exactly why are operational data warehouses these types of an anomaly? To put it simply, because traditional databases weren't built for it. You need to have something that can measure off to handle massive loads – something many RDBMS aren't great at. But really, the largest challenge could be the reliance on a schema! Once you'd ETL all your information to get it into an individual working information warehouse that may store data and be useful for analysis across numerous systems, you might kiss real time goodbye.
Which explains why in a recently available Gartner report, Vital Capabilities for information Warehouse Database Management Systems, MarkLogic came out before all the sellers in consumer score for Operational Data Warehouse. We believe that it is the trifecta of schema-agnostic, scale-out and enterprise -readiness that put us far in front of conventional information warehouse methods from Teradata, Microsoft, Oracle IBM and SAP.
MarkLogic was particularly created to solve the ETL problem. Okay, perhaps which wasn't really the problem our creator had been trying to solve from day one – in creating down a document database that has been schema-agnostic and scale-out for huge workloads and enormous quantities of data, this is certainly really what he built. (And, when you think about papers, don't consider for the literal concept of a document – a-row of information in a table can also be thought of as a document.) Being schema-agnostic, you simply load data into the database and it is indexed upon ingestion. This means you get to miss out the T, Transform, and merely Extract and Load data constantly in to the database. Since it is indexed, searching and question the info straight away. Being scale-out, MarkLogic enables you to measure your system automatically and elastically on commodity hardware to help you deal with the demands which are put on the database because it's employed for both operational systems as well as for ad hoc queries, data mining, functional analytics, search, storage space and handling of important computer data when it comes to long run. This enables that skip costly, time consuming and risky movement of information using this system, to that particular data mart, to yet another information warehouse. You get to not only manage the data reliably; you can get stronger governance and better usage of your data, also.
There's already been countless mention 'data ponds' and 'data hubs' into the upstart, open origin database market, making you believe a working data warehouse might be a possible use case. But in purchase so that you can be reassured that the device is preparing to power your mission critical systems, the database needs hardened and proven large availability and catastrophe data recovery. This is when brand new upstarts battle. MarkLogic ended up being built over about ten years ago with single intention become run in government or enterprise data centers – therefore things like ACID transactions, protection, large supply and tragedy recovery were integrated from the beginning. Our database has been shown by our clients to resist the rigors and tests of greatly lots, operator errors and functions of Jesus (and treachery, also) without lack of data.
Can data, yet again, end up being the center of information center? A resounding "yes" from our consumers, for sure. They're carrying it out. And, whenever we tell customers the story of MarkLogic, and how our new modern database can handle information in a manner that possibly unforeseen and different from standard relational technology, they have it, also.
Would you like to understand how you can grow your own information Centered information Center?, using this year's MarkLogic World. He tells the storyline most readily useful.
All statements inside report owing to Gartner represent MarkLogic's interpretation of information, study viewpoint or viewpoints posted within a syndicated subscription solution by Gartner, Inc., while having not been evaluated by Gartner. Each Gartner publication talks by its original publication time (rather than at the time of the date for this weblog). The views indicated in Gartner journals aren't representations of-fact, and are also subject to change without notice.